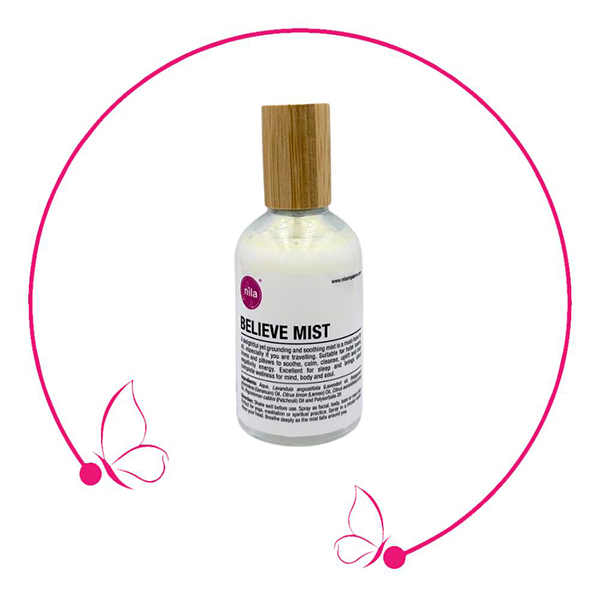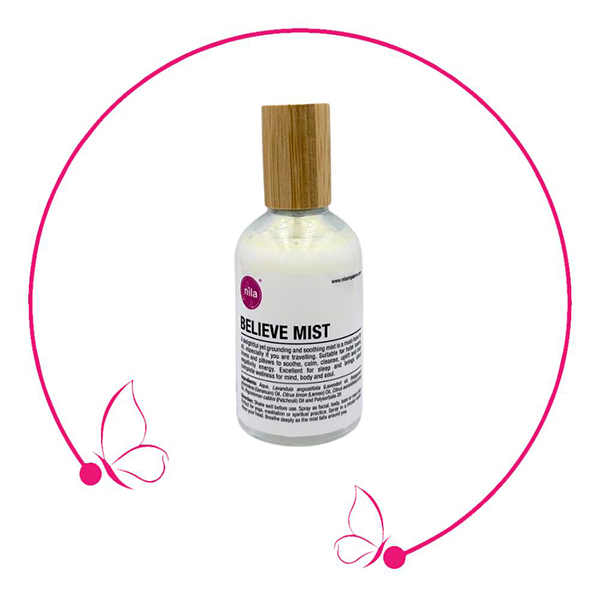 Believe Aroma Mist
A delightful yet grounding and soothing mist containing Lavender, Lemon, Lime, Geranium and Patchouli essential oils. A must-have for everyone, especially if you are travelling.
Excellent for sleep and brings about complete wellness for mind, body and soul.
Suitable for hotel rooms, linens and pillows to soothe, calm, cleanse, uplift and clear any negative energy.
Great for yoga and breathing practices.
Available in 50ml.
Description
Ingredients: Aqua, Lavandula angustifolia (Lavender) oil, Pelargonium graveolens (Geranium) oil, Citrus limon (Lemon) oil, Citrus aurantifolia (Lime) oil, Pogostemon cablini (Patchouli) oil, Polysorbate 20, Gluconodeltalactone, Sodium Benzoate
Directions: Shake well before use. Spray as facial, body, linen or room mist. Perfect for yoga, meditation or spiritual practice. Set an intention and spray in a circular motion above your head, breathe deeply as the mist falls down all around you.