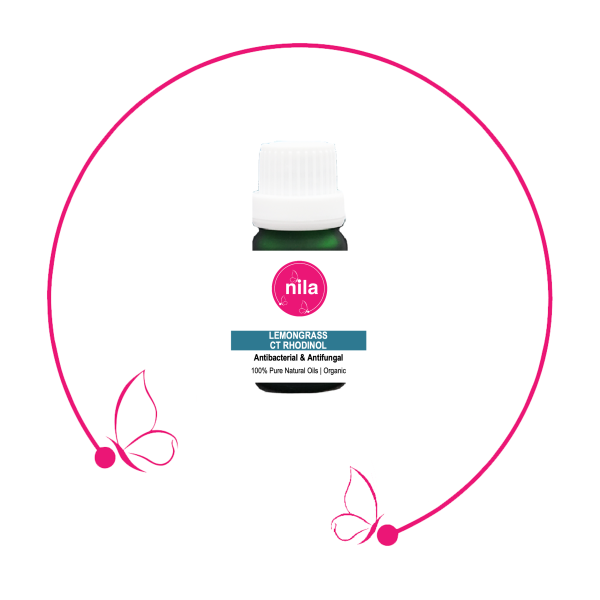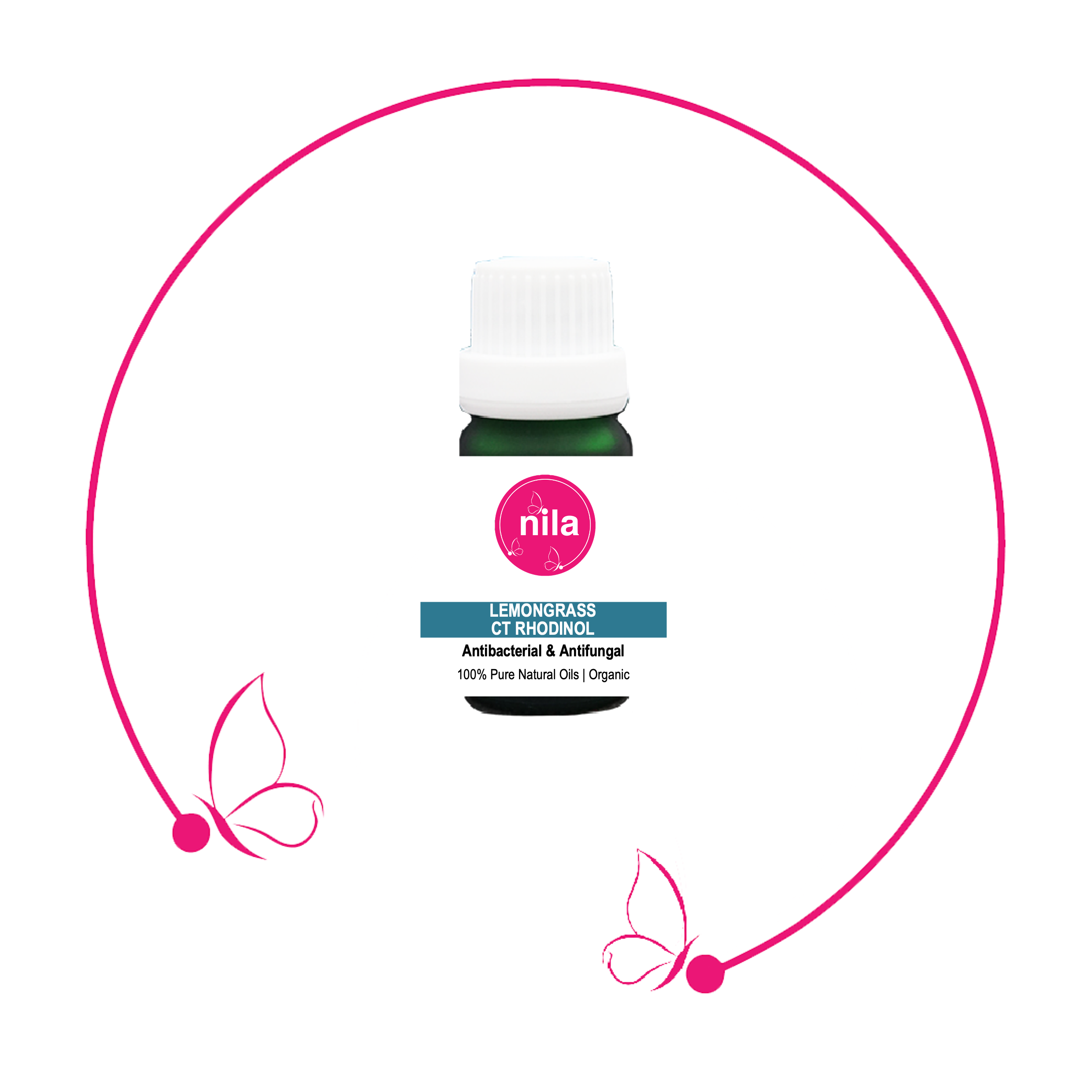 Lemongrass c/t Rhodinol
A rare variety of lemongrass essential oil.
Lemongrass c/t Rhodinol is a gentle, skin-friendly chemotype of lemongrass that is rich in rhodinol and low in citral. Rhodinol is a combination of citronellol and geraniol, which are the active constituents in Geranium and Rose essential oils respectively. This unique chemotype gives it a refreshing citrus scent with delicate floral notes that is exceptional in nourishing and protecting skin without skin irritating side effects.
Highly antifungal and antibacterial, making it useful to soothe irritation. Often used to treat minor pain and inflammation, but can also be used as an antidepressant and to support the digestive system.
Available in 10ml.
Description
Additional information
Reviews (0)
Description
Botanical Name: Cymbopogon citratus ct rhodinol (Lemongrass ct Rhodinol) oil
Country of Origin: India
Extraction Method: Steam distillation, leaves
Directions: Add a few drops to an aroma stick, a diffuser, into a base oil, or into unscented massage oil, shampoo, body wash, lotion or cream.
Caution: Essential oils are highly concentrated. Please adhere to safety usage guidelines of essential oils. Use only with proper dilution. See dilution guidelines here.
Additional information
| | |
| --- | --- |
| Therapeutic Properties | Analgesic, Anti-anxiety, Antibacterial, Antidepressant, Antifungal, Antioxidant, Antispasmodic, Ease Indigestion |
| Aroma | Citrus, Floral, Herbaceous |