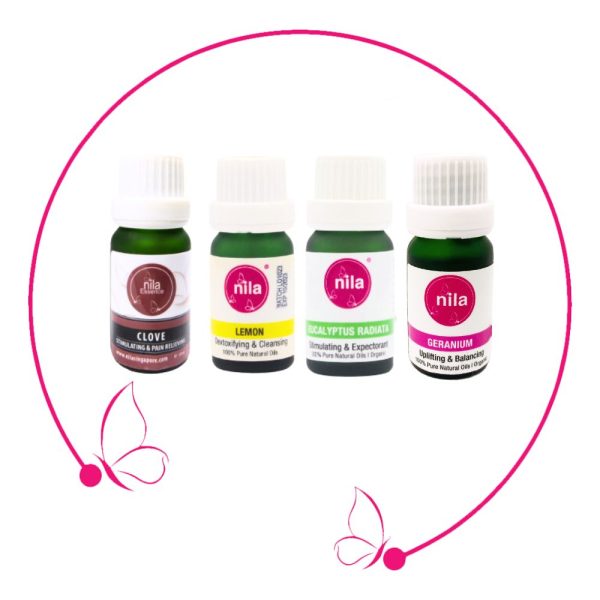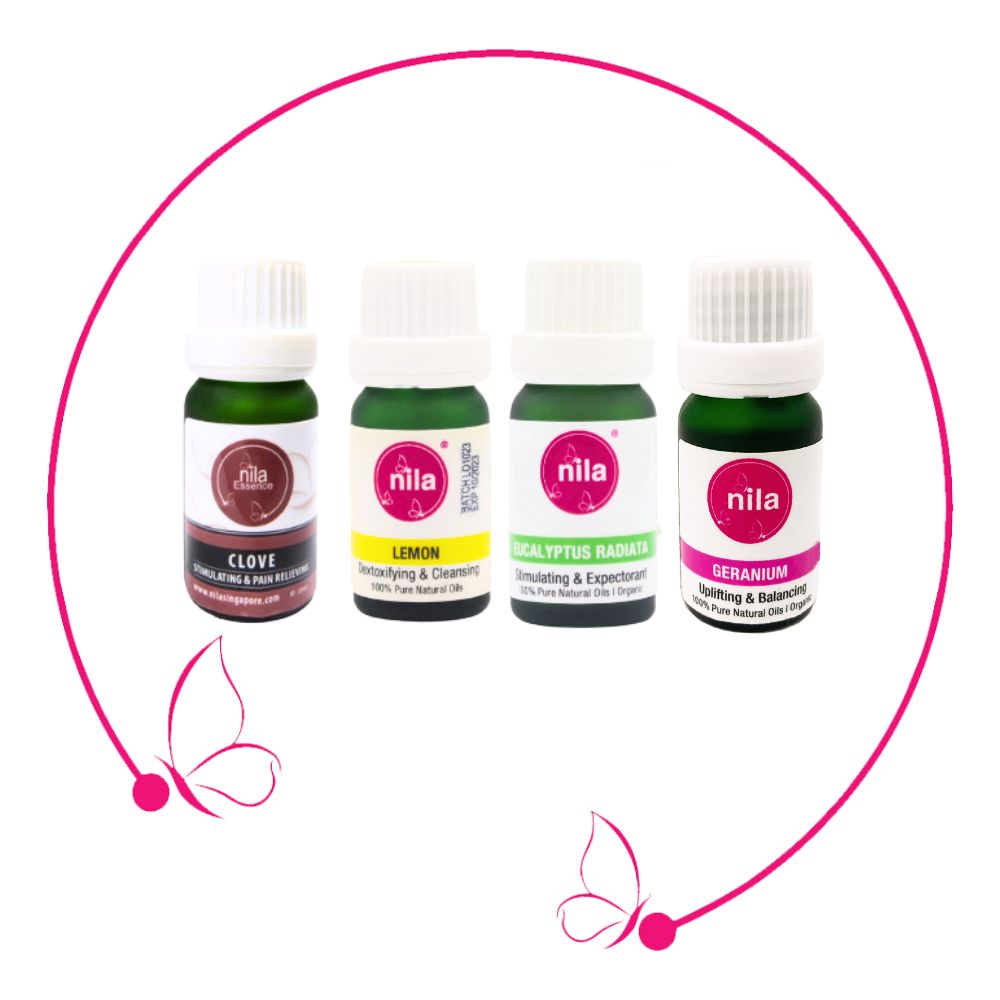 Smell Training Kit
Take the first step on your journey of sensory revival with our Smell Training Kit. Smell training involves regular, intentional exposure to scents to improve one's sense of smell. It can be beneficial for those experiencing anosmia or other olfactory challenges.
This carefully selected essential oil bundle is designed to work together to help you reconnect with your sense of smell.
Save 30% when you purchase this bundle!
Contains 1 of each below essential oils:
Clove (10ml)
Lemon (10ml)
Eucalytpus Radiata (10ml)
Geranium (10ml)
Description
Clove Essential Oil
A warm, spicy, and potent essential oil, Clove has a soothing and comforting scent. Embrace its sweet and spicy notes as you begin your smell training journey.
Botanical Name: Eugenia caryophyllus (Clove) absolute
Lemon Essential Oil
With its invigorating and zesty citrus scent, Lemon essential oil is refreshing and perfect for your smell training routine and boosting your mood.
Botanical Name: Citrus limon (Lemon) oil
Eucalyptus Radiata Essential Oil
Known for its cleansing and clarifying properties, Eucalyptus Radiata essential oil is not only soothing but also has a fresh and invigorating aroma that make it an essential addition to your smell training kit.
Botanical Name: Eucalyptus radiata (Eucalyptus Radiata) oil
Geranium Essential Oil
A lovely floral aroma, Geranium essential oil is an uplifting and balancing essential oil that helps to relieve stress, mild depression, anxiety, tension and more.
Botanical Name: Pelargonium graveolens (Geranium) oil
Directions: Start by opening the first bottle of essential oil. Hold the bottle close to your nose and take quick and gentle sniffs. Concentrate and focus your thoughts on what you are trying to smell. Be as attentive as you can, bringing to mind the memories of the scent. Relax, take a few breaths, and move on to the next scent. It is advised that you need to smell train twice a day. We recommend that you use our essential oils together with our Aroma Inhaler Sticks.
For more information on how to use our Smell Training Kit, please visit our blog.
Caution: Please adhere to safety usage guidelines of essential oils. Use only with proper dilution. See dilution guidelines here.