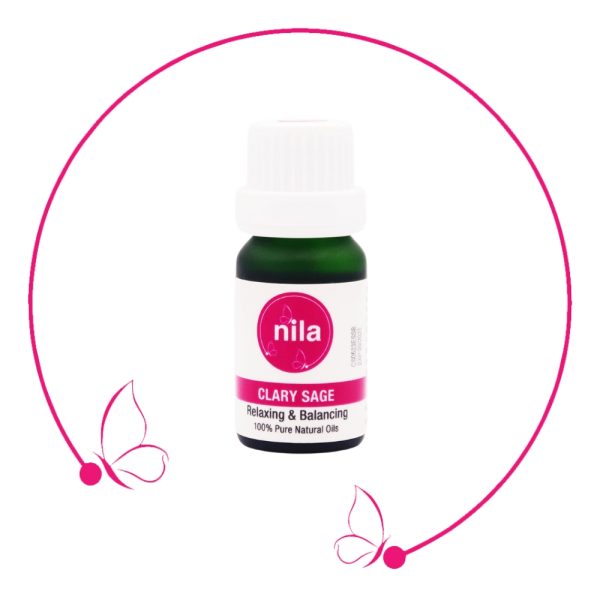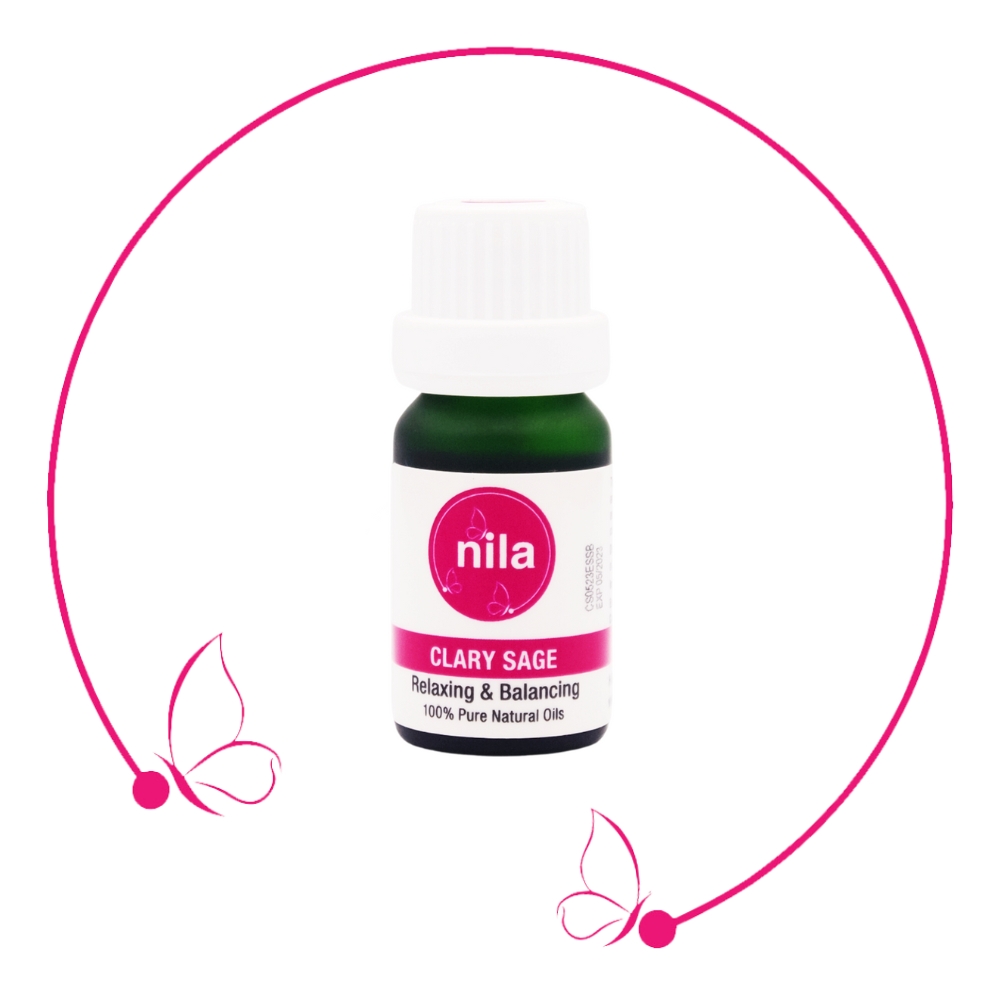 Clary Sage
The calming qualities of Clary Sage essential oil helps relieve tension, stress and depression.
It serves as a good tonic for female ailments such as painful or scanty periods and menopause.
When used in skincare, it helps to clarify and cool irritated and congested skin.
Available in 10ml.
Description
Botanical Name: Salvia sclarea (Clary Sage) oil

Country of Origin: France, Spain
Extraction: Steam distilled, leaves & flowering tops
Directions: Add a few drops to an aroma stick, a diffuser, into a base oil, or into unscented massage oil, shampoo, body wash, lotion or cream.
Caution: Please adhere to safety usage guidelines of essential oils. Use only with proper dilution. See dilution guidelines here.