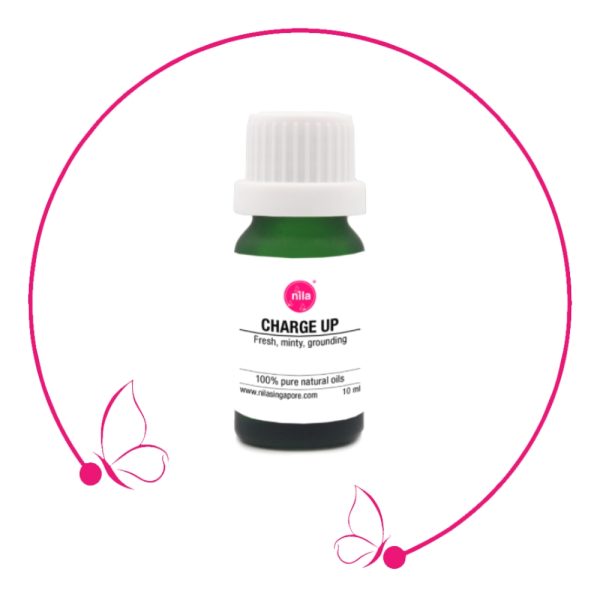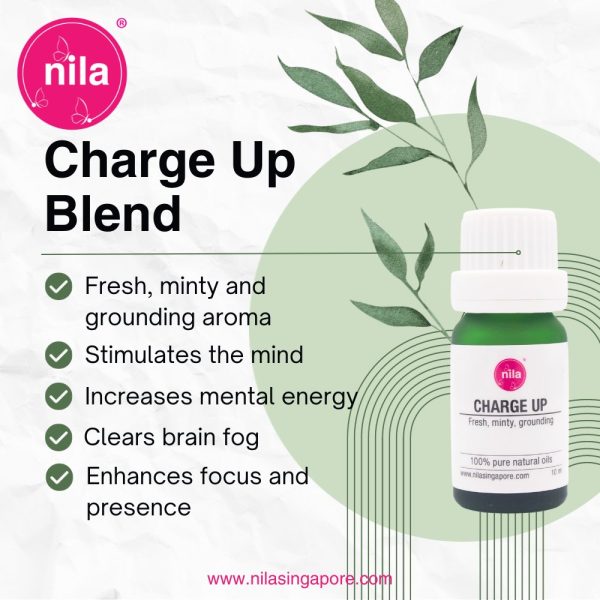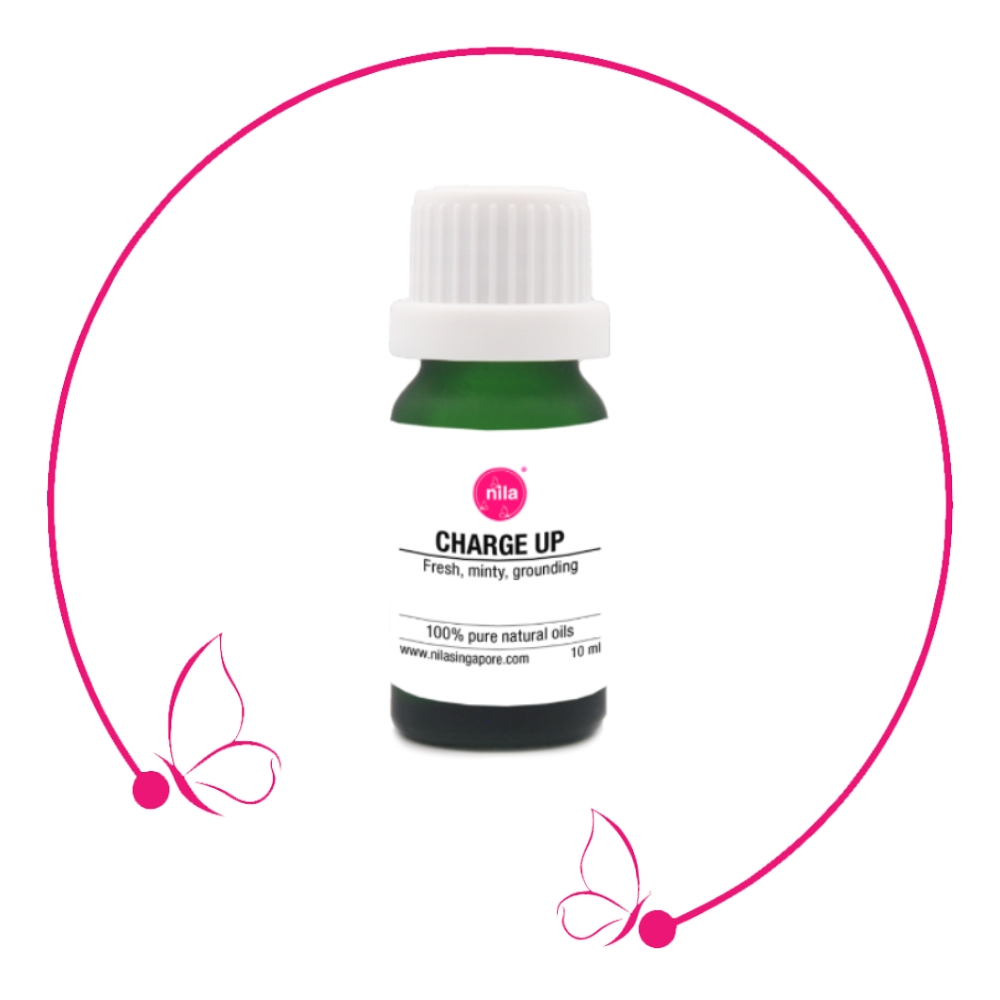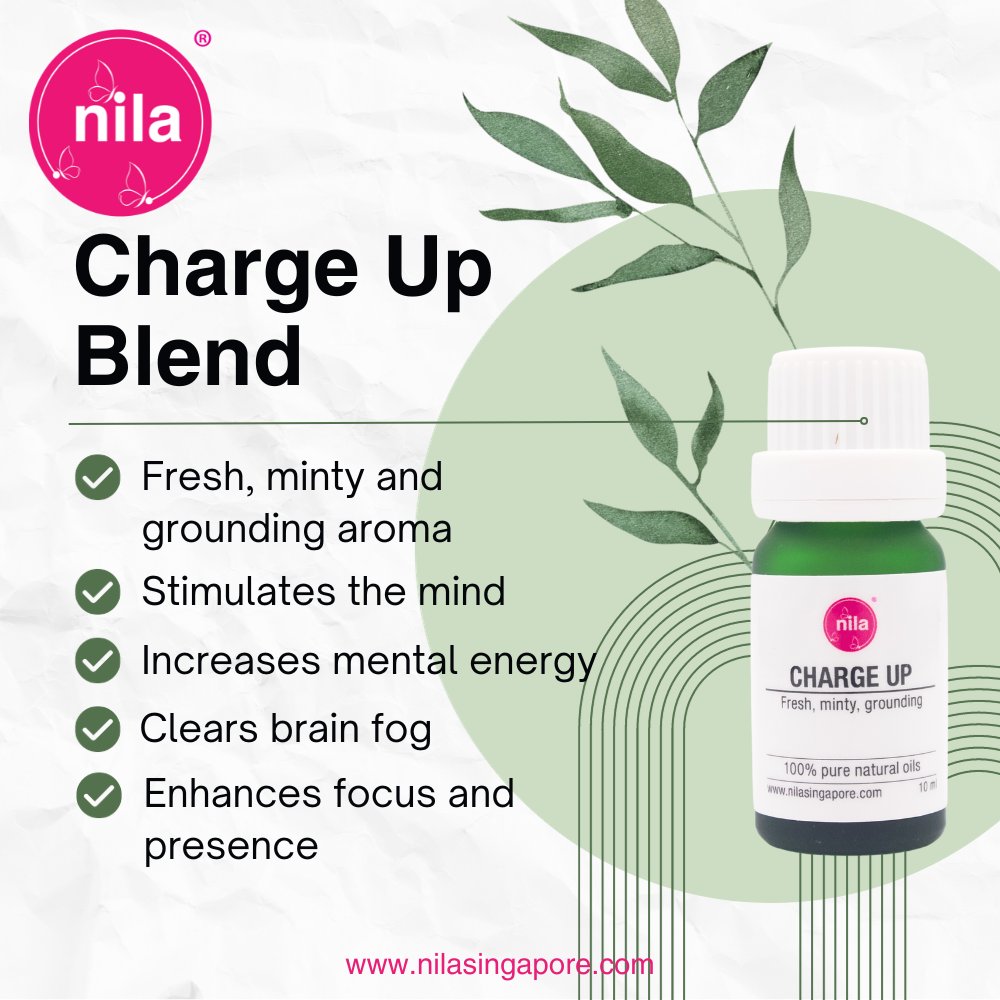 Charge Up Blend
A fresh, minty, and grounding aroma that stimulates the mind, increases mental energy, and clears brain fog. Heals and provides emotional wellness as well as supporting the respiratory system.
The results? A more invigorated, focused and present mind, body and spirit.
Recommended for use in daytime.
Use together with our Wind Down blend for a complete and wholesome experience.
Available in 10ml.
Description
Ingredients: Citrus sinensis (Sweet Orange) oil, Pelargonium graveolens (Geranium) oil, Salvia rosmarinus (Rosemary) oil, Eucalyptus polybractea (Eucalyptus Blue Mallee) oil, Pogostemon cablin (Patchouli) oil

Directions: Add a few drops to an aroma stick, the diffuser, into a base oil, or into unscented massage oil, shampoo, body wash, lotion or cream.
Caution: Please adhere to safety usage guidelines of essential oils. Use only with proper dilution. See dilution guidelines here.