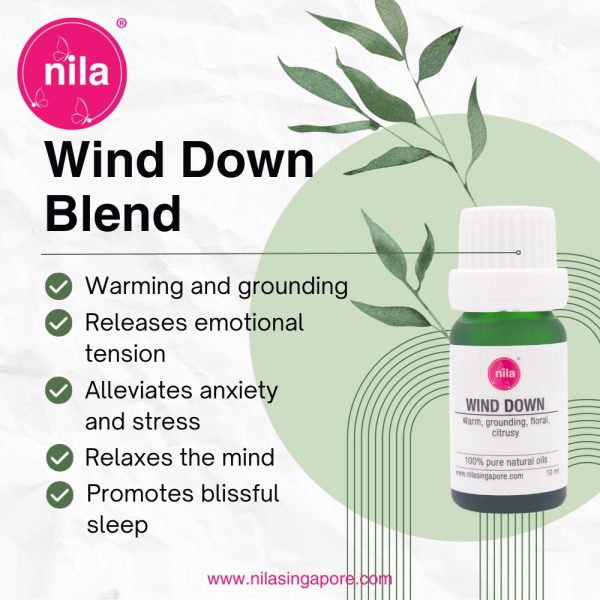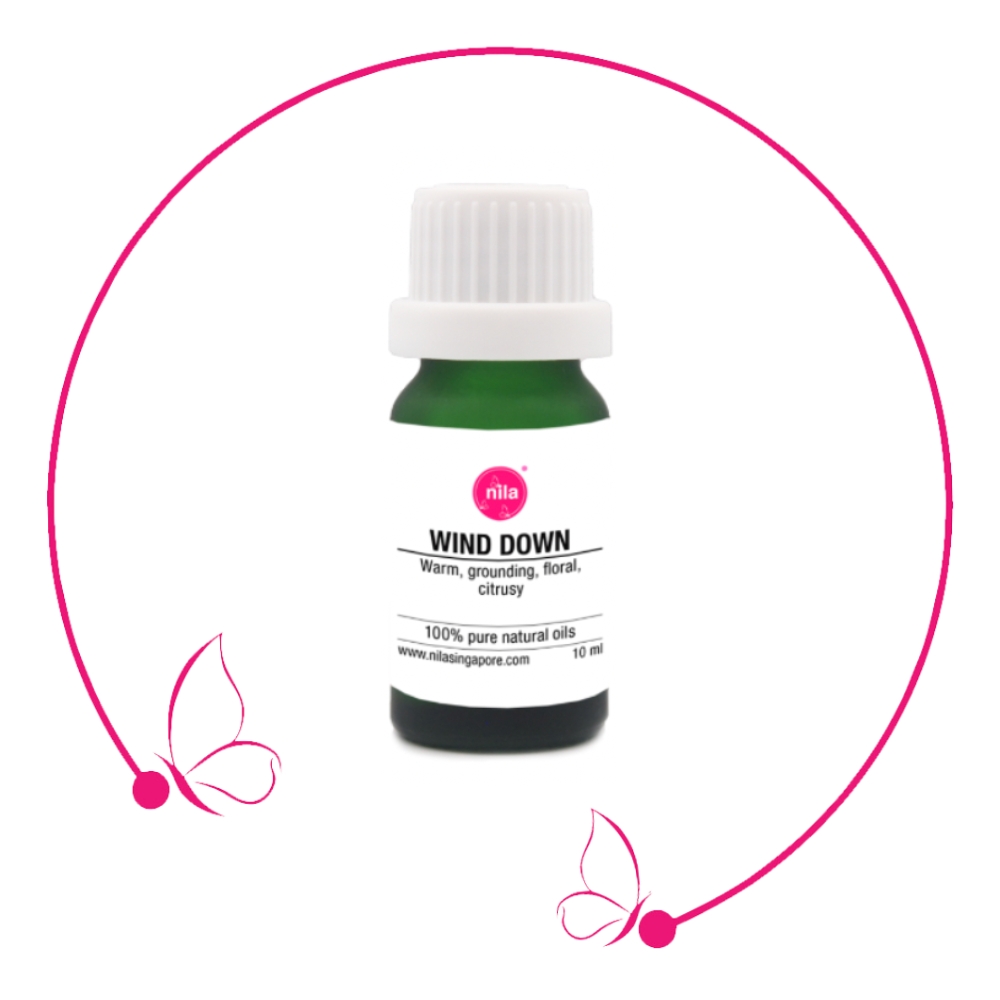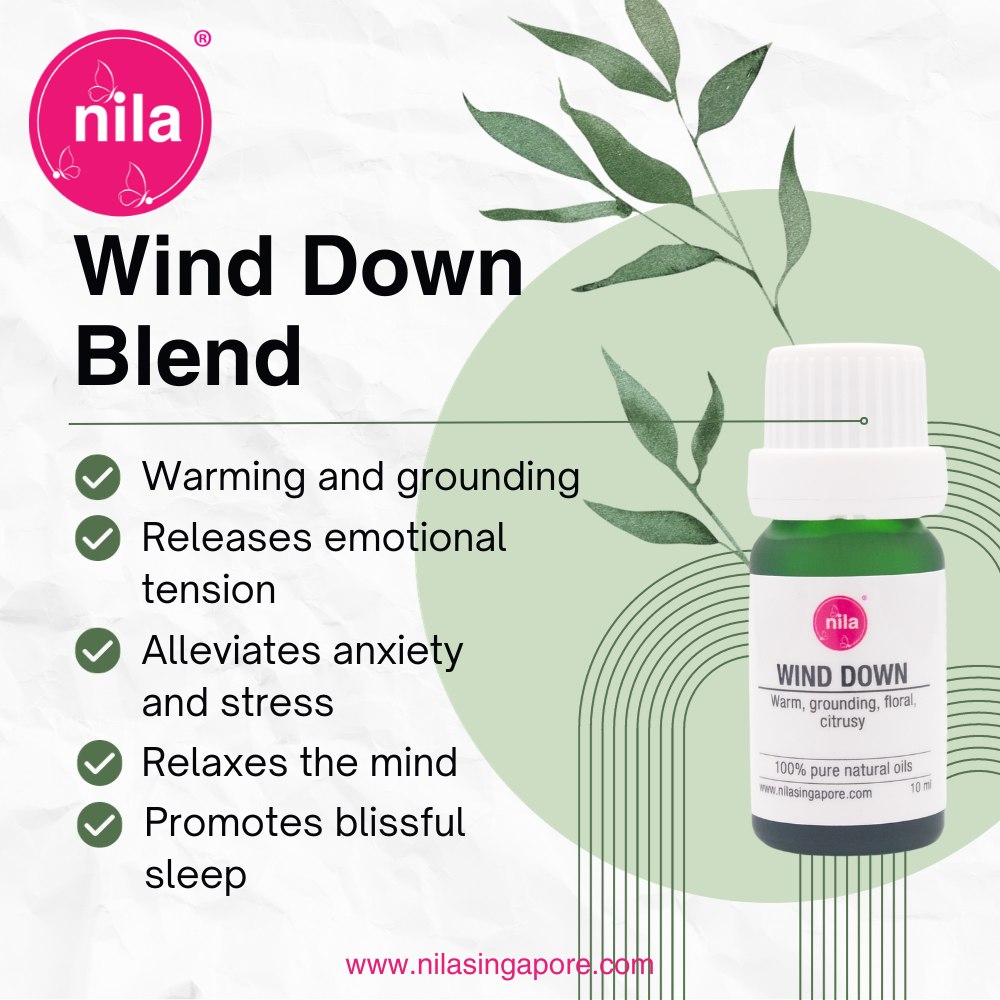 Wind Down Blend
A warm, grounding, floral, and citrusy aroma that releases emotional tensions, anxiety and stress, allowing you to calm down. This special blend of essential oils relaxes the mind and harmonises your spirit for a blissful night's sleep.
The results? A more rested and restored mind, body and spirit.
Use together with our Charge Up blend for a complete and wholesome experience.
Available in 10ml.
Description
Ingredients: Lavandula angustifolia (Lavender) oil, Citrus bergamia (Bergamot) oil, Pinus sylvestris (Scot Pine) oil, Cedrus atlantica (Cedarwood Atlas) oil, Vetiveria zizanoides (Vetiver) oil

Directions: Add a few drops to an aroma stick, the diffuser, into a base oil, or into unscented massage oil, shampoo, body wash, lotion or cream.
Caution: Please adhere to safety usage guidelines of essential oils. Use only with proper dilution. See dilution guidelines here.