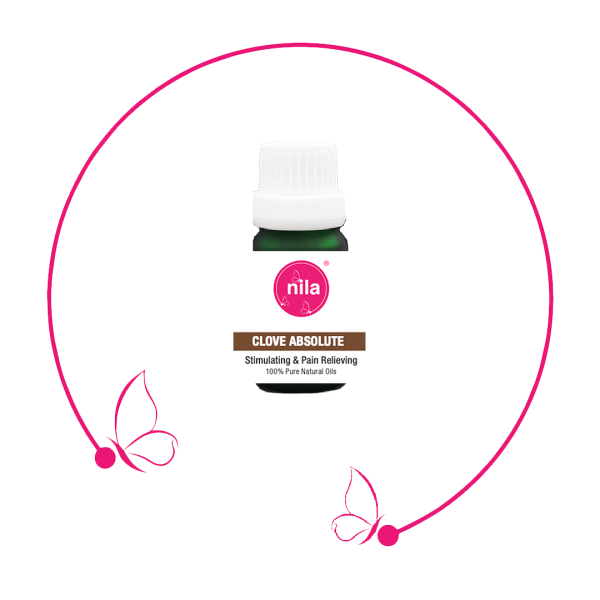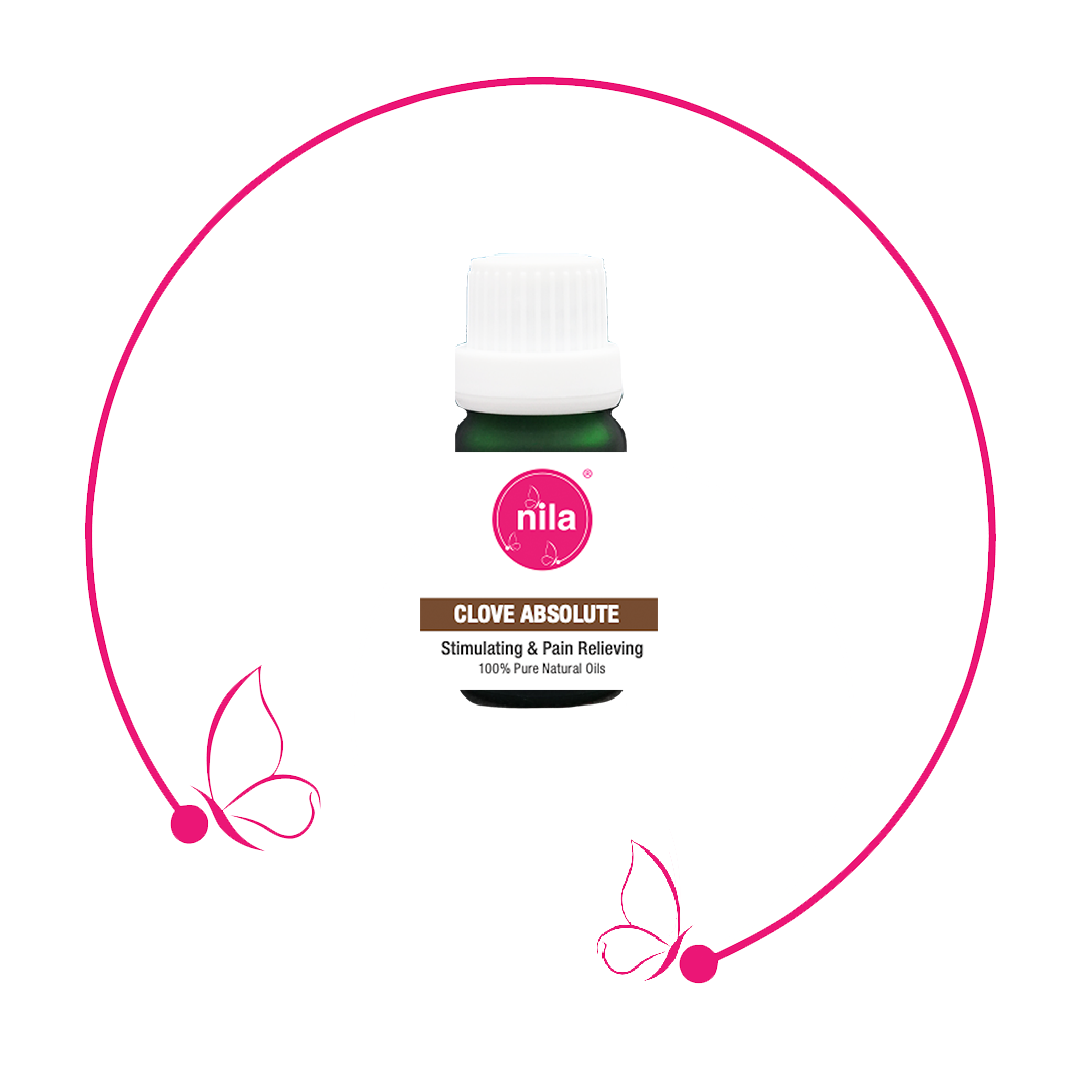 Clove Absolute
A warm, spicy and potent oil to be used with care, Clove essential oil is useful in providing relief from pain and also effective when used for ailments related to digestive system, for skin problems and as an insect repellent.
Available in 10ml.
Description
Botanical Name: Eugenia caryophyllus (Clove) absolute
Country of Origin: India
Extraction: CO2 Extraction, dried flower buds
Directions: Add a few drops to an aroma stick, a diffuser, into a base oil, or into unscented massage oil, shampoo, body wash, lotion or cream.
Caution: Please adhere to safety usage guidelines of essential oils. Use only with proper dilution. See dilution guidelines here. May inhibit blood clotting.