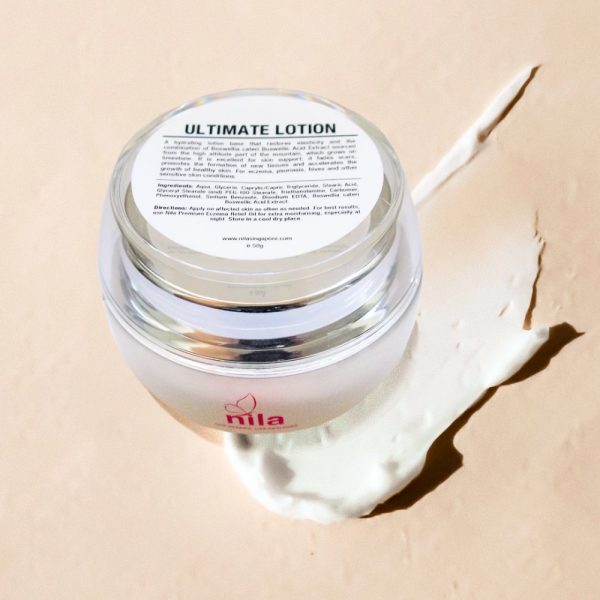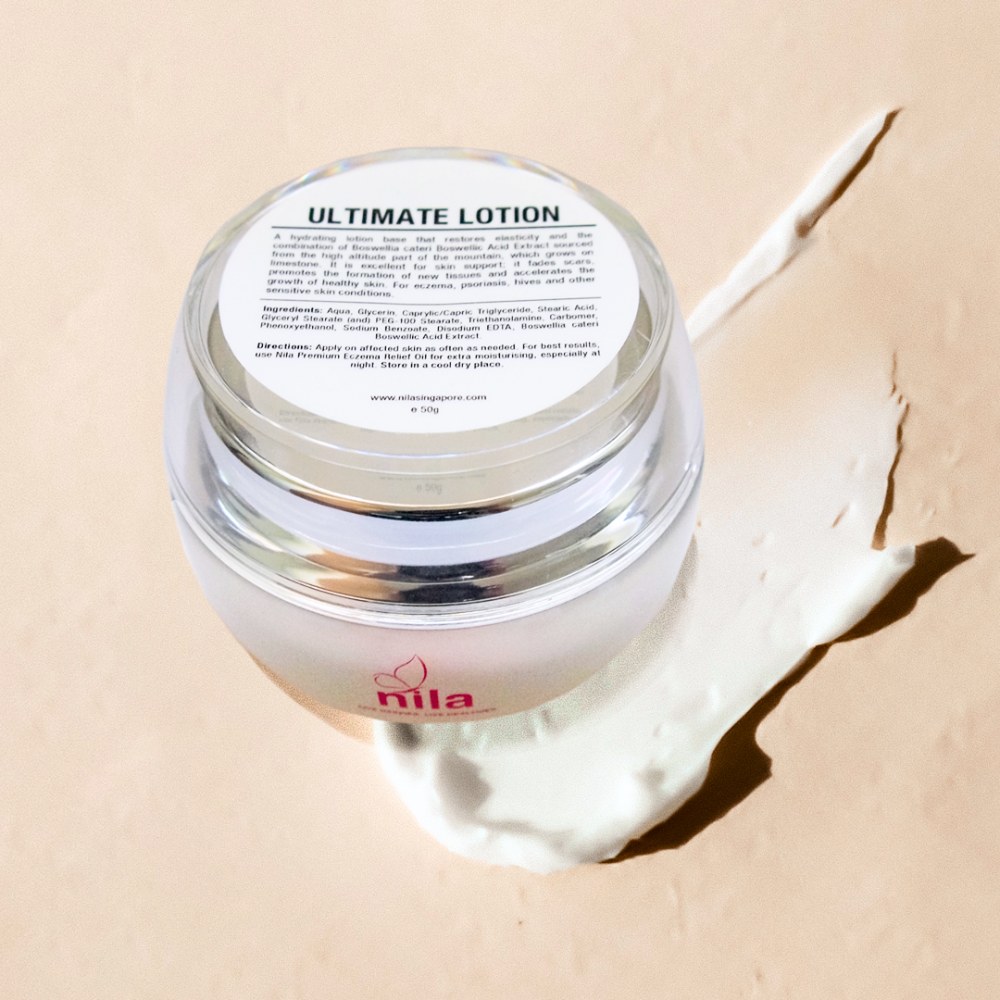 Ultimate Lotion
Our Ultimate Lotion contains Boswellic Acid extract, which has many benefits for the skin.
Boswellic Acid provides support to your skin and may reduce the appearance of fine lines via topical use. When used on affected areas, it may also lighten up dark spots, skin pigmentation and scars. Put a small amount under your eyes to bring down puffiness.
The Boswellic Acid extract used is 100% pure with no added fillers or synthetic chemical ingredients.
Available in 50g.
Description
Ingredients: Aqua, Glycerin, Caprylic/Capric Triglyceride, Stearic Acid, Glyceryl Stearate (and) PEG-100 Stearate, Triethanolamine, Carbomer, Phenoxyethanol, Sodium Benzoate, Disodium EDTA, Boswellic Acid extract
Direction: Apply on affected areas to soothe, calm and moisturise your skin or to lighten scars.
Caution: For external use only.