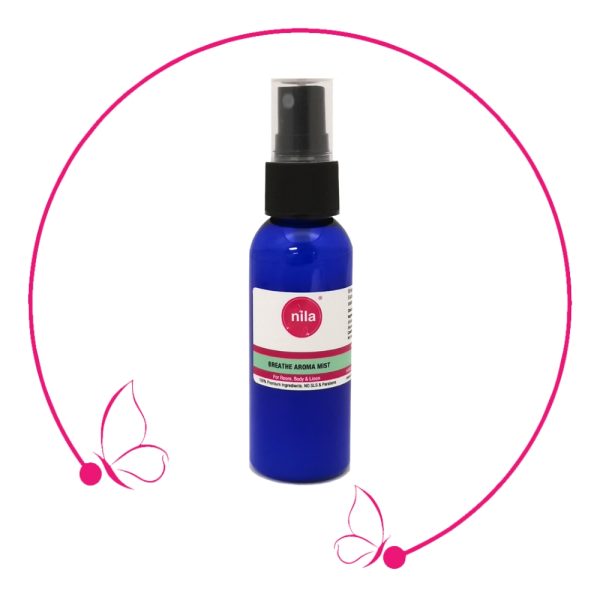 Breathe Aroma Mist
Breathe easy with this all natural aroma mist.
Blended with Eucalyptus and Peppermint essential oils to soothe, calm and ease your breathing.
Available in 50ml.
Description
Ingredients: Aqua, Mentha piperita (Peppermint) oil, Eucalyptus polybractea (Eucalyptus Blue Mallee) oil, Polysorbate 20, Gluconodeltalactone, Sodium Benzoate
Directions: Shake well and mist on your clothing, mask, linen or room.
Caution: This product is not recommended for use by G6PD deficiency individuals. Not suitable for use during breastfeeding and for children under 4 years old.